The invention

The problem to be solved:
Treatment of waste waters originating from slaughterhouses and meat-processing facilities. (High fat content.)
Definition:
The essence of the process is a mixture of two organic substances, which converts the fat emulsion, partially digesting, surrounding and finally settling it down.
Presentation:
The high fat-containing waste water produced by the slaughterhouse or the meat-processing facility shall be filtered, then introduced into an engineering structure (basin) meant for storage and treatment. It continuously receives the effluent flow when the plant is working. The treatment is carried out when the plant is not working. During the treatment the mixture of the chemical substances is introduced into the waste water parallel with a slow agitation. After the necessary reaction time the treated water is transported from the site.
Application:
At slaughterhouses and meat-processing facilities.
Advantages:
Protecting the environment from fat-containing waste waters
Extremely quick and efficient method
Cheap; practically no investment is needed
Stage of development: Product

Documentation available: Yes.

The inventor(s)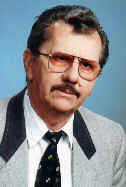 Self introduction: Dániel KÁLMÁN, who is an agricultural engineer and specialised engineer in two other fields. He got his diplomas at the Agricultural University of Gödöllo. He has been specialised in R & D (working in this field for 10 years) and he dominantly deals with environmental topics. At the moment, he is the full or part owner of 21 patents all together.

The protection
Form: Patent application (Hu P9501382)
Priority: 11.05.1995.
Countries where it is force:
Business intention: Sale of the process on the domestic market and/or abroad.

Contact
Name: Dániel KÁLMÁN, TOXIMENT Bt.
E-mail:
Fax: + 3656 378 304;
Mobile: +36 20 957 5346
Address: H-5000 Szolnok Horgász út 9., Hungary