Report

"Inventions at the Bank Center"
Virtual and real exhibition

January 31 – February 13,


Director:
András Vedres ( Association of Hungarian Inventors)

About the scene:
Bank Center has a deserved reputation as the most prestigious modern office building in Central Europe. Located in the heart of Budapest, it was designed by Hungarian architect József Finta, who remarked on its completion that it was the only building for which he had been given the freedom – and the budget – to acquire the exact quality of materials he wanted.

The owners of Bank Center, together with its dedicated Management Team, are committed to maintaining the high standards set by Finta. In going so, they will ensure its continued value to the international companies and diplomatic organisation that reside in its offices and its standing as a building of which Budapest is justly proud. More information: http://bankcenter.hu , Miss Andrea Tóth director.

About the exhibition:
With the help of installation – which is in fact also a Hungarian invention – 70 Hungarian inventions we are going to display.
During the exhibition computers will offer the possibility to reach GENIUS 2001 International Internet Inventions Exhibition with 189 Hungarian and 140 inventions from 56 countries. Parallel to this a picture-gallery can also be visited at the same time.

Opening Ceremony

The real and virtual invention exhibition was opened on January 30 at the "Bank Center" by Dr. Gábor SZABO deputy State Secretary for Research and Development of Ministry of Education.

The host of the event, Mr. András TORONYI director of Property Management of Bank Center greeted the participants, and Dr. Csaba SZÁNTAY president of MAFE had given thanks to the possibility to show the new Hungarian inventions at the heart of Budapest.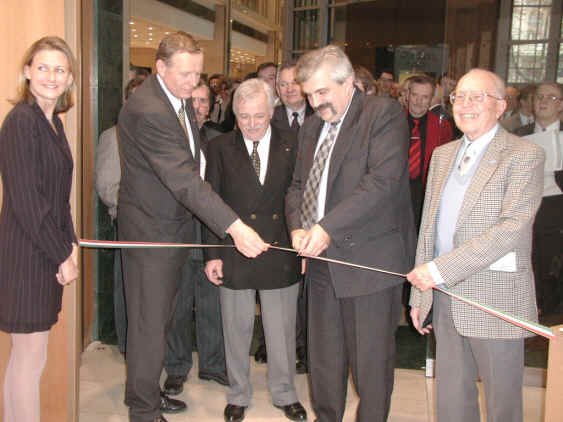 Tóth Andrea, Toronyi András, Vedres András, Szabó Gábor and Szántay Csaba
The President of IFIA sent this message for this event:
MESSAGE
On behalf of IFIA, which represents inventors from 108 countries, I warmly congratulate the Hungarian Association of Inventors, for organizing this fascinating combination of real and virtual exhibition of inventions.We also very much appreciate the generosity of the Bank Center which is hosting this event.
Best wishes of success !
Dr Farag Moussa
The President of IFIA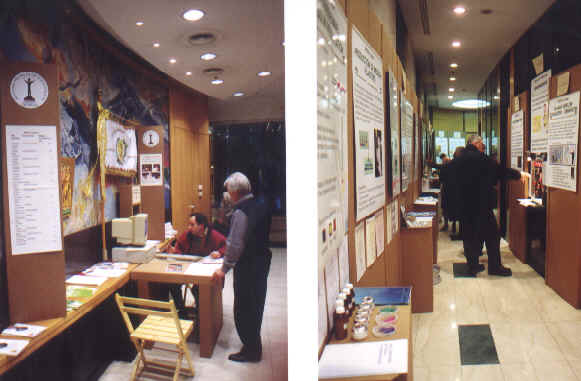 Virtual and real show at the Bank Center
Press reactions
| | | | |
| --- | --- | --- | --- |
| MEDIA | TITLE OF PUBLICATION | DATE | SIZE |
| Newspapers | | | |
| Magyar Nemzet | 60 inventions in Bank Center | 27th January | 1/24 |
| Népszabadság | Phase of the creativity | 30th January | 1/4 |
| Népszava | Successful Hungarian Inventors | 30th January | 1/16 |
| Magyar Nemzet | Inventors in Bank Center | 31st January | 1/4 |
| Metro | The Hungarian inventors are displayed | 1st February | 1/50 |
| Mai Nap | | | |
| Blikk | Successful ideas | 2nd February | 1/2 |
| Szabad Föld | Eco-yacht the invention of the year | 9th February | 1/2 |
| On-line media | | | |
| Piac-profit.hu | Hungarian inventions on the Internet | 1st February | 1/2 |
| Electronic media | | | |
| | NAME OF THE PROGRAMME | | |
| RTL Klub | Fokusz | 30th January | 3-4 minutes |
| RTL Klub | Reggeli | 1st February | 5 minutes |
| Radio | | | |
| Kossuth radio | Napközben | 30th January | 3-4 perc |
| Petőfi | Gordiusz | 1st February | 5 perc |
| Calipso | Reggel Budapest | 1st February | 3 perc |
| Sláger radio | | | |
| Kossuth radio | Napközben | 9th February | 6 perc |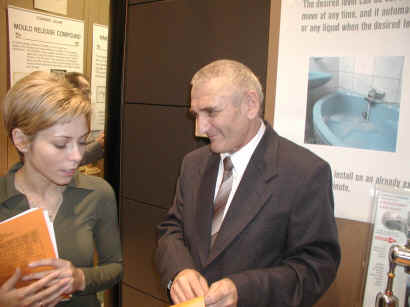 Miss Rákos Tímea press secretary and Mr Lévai László inventor